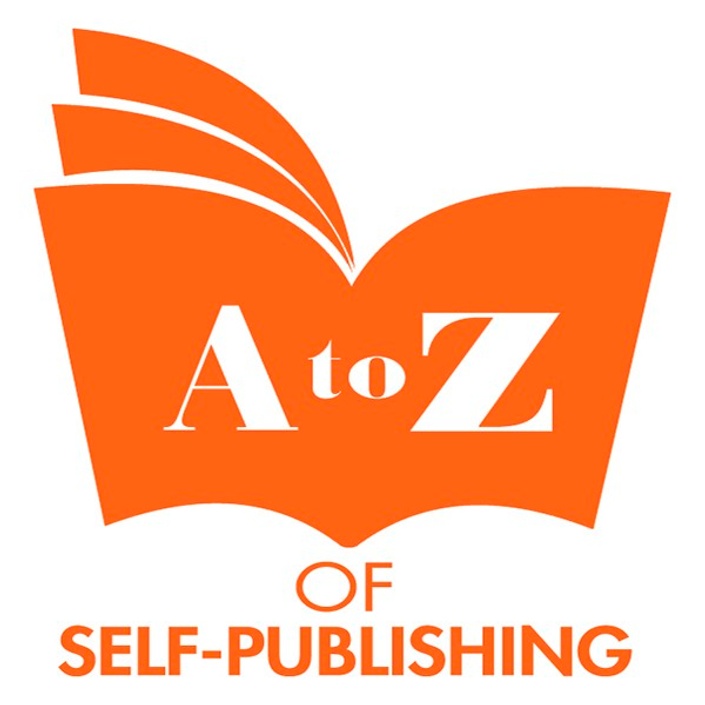 Self-Publishing Mastery (FREE ENTRY!!!)
Learn how to write, create, and sell books. Make writing your living.
Self-Publishing Mastery covers absolutely EVERYTHING involved in becoming a successful self-published author. All lessons are taught by multi-time bestselling author, Iain Rob Wright, who is widely respected in the world of self-publishing and dedicated to sharing knowledge amongst authors. No course available contains so much content for such a small fee. This course will make you a self-publishing warrior that others turn to for advice. And best of all, entry is absolutely FREE!!!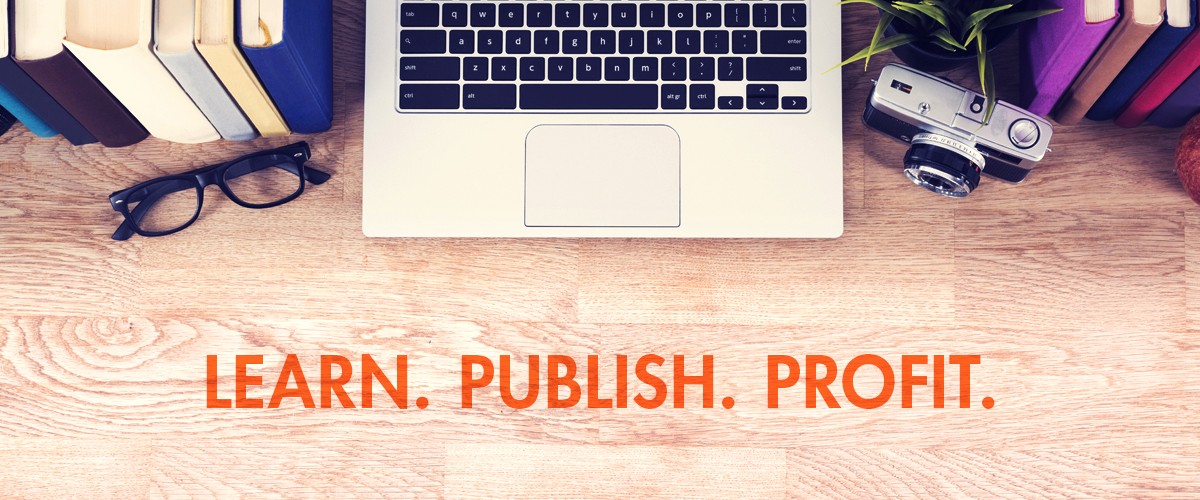 My name is Iain Rob Wright and I am a self-published author.
I have been a full time writer for over six years now, topping the Amazon sales charts on a number of occasions and earning more money than I ever thought possible - and by doing something that I love. I am not the world's best writer, nor do I have a business background, but what I do have is passion and a commitment to succeed and provide for my family. The last five years have taught me A LOT! If you want to earn $100k a year and be a Kindle All-Star like me, then keep on reading.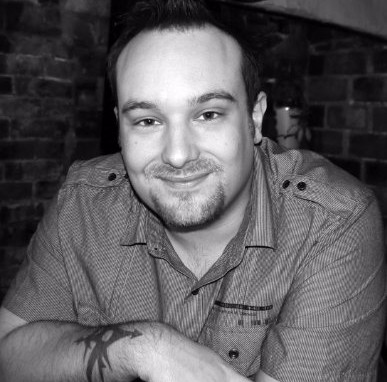 Achieving my dreams of a writing career has not been easy, but today I enjoy the heady position of being a bestseller, having reached the number 1 ranking in Horror several times and getting several of my books in the Top 100 on many occasions. My massive sales have made me a Kindle All-Star and swelled my mailing list well into the thousands. Every year my sales increase and my job security improves. I'm beginning to think I might just get to grow old doing this. Or maybe even make a million dollars!
Now that I have achieved my goals, I want to give back. I want to teach the many things I have learned over the last five years so that many more authors can attain their dreams of writing full time. By following my advice, you can avoid my mistakes and emulate my successes. Learn to work smart by seeing the strategies that truly help you sell more books and gain fans, while avoiding the ones that don't (like posting on Facebook).
The A-Z of Self-Publishing will show you everything you need to know, step-by-step, from the first stages of writing your manuscript, right through to creating ebook files, publishing audio books, setting up a killer website, and advertising on Facebook and Amazon. Over 50 Lessons in total and hours and hours of high-quality video tutorials. I go through it all in slow, easy to follow language while showing you on screen exactly what I am doing. Each unit is also packed with downloadable extras and discounts for popular programs such as Scrivener and Pro Writing Aid.

Do you want to quit your day job and write?

It's tough. Really tough! But it's possible. How do I know this? Because I used to sell phones for a living (and a pretty poor living at that), but gave it all up to sell books instead. Since May 2011 I have been making a living with my stories and haven't had to work for anybody else since. It's amazing.
So that gives me several years experience about what works and what doesn't. It's well known in the industry that I do a lot to help other authors, and always have, but as I have grown as an author and business person, it has become increasingly difficult to offer my time on an individual basis to so many. That's why I designed this course. It allows me to share all that I know, while reserving my help for those who are really serious about making writing their living.
Is that you? If it is, then come join me. I can't wait to help you change your life for the better.
Who will benefit from this course?

This course is designed for:
New authors wanting to write a book and sell it

Current self-publishers who want to increase sales

Traditionally published authors wanting to self-publish their back catalogue
INSTANT ACCESS: OVER 50 HD VIDEO TUTORIALS
Course Curriculum
AN IMPORTANT ANNOUNCEMENT BEFORE YOU BEGIN (PLEASE WATCH)
Available in days
days after you enroll
In addition to the above HD video lessons, you will also get exclusive student-only discounts to website themes and tools such as Scrivener, ProWritingAid, BookFunnel, and more. Many lessons also come with free downloadable templates, guides, and cheat sheets.
You'll also become a member of a private Facebook group open only to fellow students, myself, and other professionals available to give one-to-one advice. I will personally resolve to pay special attention to helping and answering any student within the group, and the learning will continue long into the future as we all discover and share new tips, tricks, and strategies with each other. You will become a permanent part of the A-Z of Self-Publishing project and a personal colleague of myself and many others.
"Tell me and I forget, teach me and I may remember, involve me and I learn."
-

Benjamin Franklin
Joining the course also ensures you get unrestricted access to all and future updates. If I learn something new, I will add it to the course. My future knowledge will be your future knowledge, and I for one am still eager to grow and improve.
So, why is this course so important to you?
It will show you all the tactics that work (and the ones that don't)


Learn why shouting about your book on Facebook is such a waste of time, and why advertising instead can kickstart your sales.
---
Learn all the stuff most other authors aren't doing


Most authors think writing a book and releasing it is all they need to do. I will teach you all the secrets that only the smartest guys know about. I will show you how to easily and smartly grow a mailing list full of avid readers. I will show you how to set up and run a website, with all the free tools, bells, and whistles that will make readers take notice. Want to learn how to create beautiful ebooks with dropcaps and images? Easy peasy when you know the secrets. This course will put you head and shoulders above the competition.
---
A-Z of Self-Publishing will pay for itself


Even if you ignore the massive discounts on artwork, editing, and programs such as Scrivener and ProWritingAid, you will more than earn your money back in time saved and sales gained. The purpose of this course is to help you earn enough to quit your day job, so making back the modest entry fee will be a doddle. You have nothing to lose. Guaranteed!
So decision time. Do you want in? I promise that what you will find inside this course will help you, no matter what your current ability or career progression. These are lessons that incorporate things I have discovered myself, but also many things shared with me by colleagues. It is a collection of knowledge from people who are already out there doing it--making a living by writing books. It is possible if you do things the right way. This course will show you how.


This is life, so I can't guarantee what your future success will be, but you should decide right now how serious you are about being a writer. Writing is a business if you want to make money, and to make money you need to spend money. It used to scare me too, spending money I didn't have, but after all the courses I have myself taken, and all the tools I have purchased, I have come to realise that these things more than pay for themselves over time. This course is an investment in your future, and in your growing business. And all it costs is your time!

NO RISK: NOTHING TO LOSE!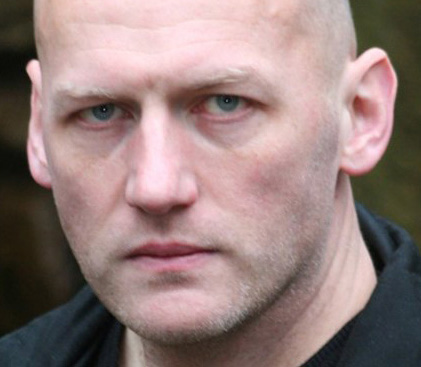 "Iain Rob Wright has a solid background in marketing and sales, and just happens to write fine horror novels that sell by the bucketload. There are few people better placed to help new and experienced writers successfully navigate the minefield of independent publishing."
- David Moody, Author and Publisher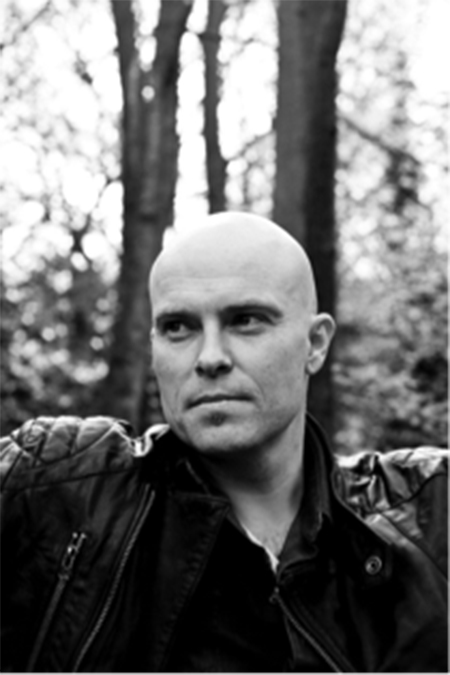 "Iain is one of the gentleman Indie publishers. He's one of the good guys and is additionally equipped with the experience, knowledge and skill-sets that are essential to authors who go it alone, be they self-publishers, or traditionally published authors who are becoming hybrid-authors. I've always found Iain to be professional, generous and incredibly helpful. I could not have produced my first eBook without his help."
- Adam Nevil, Award-Winning Author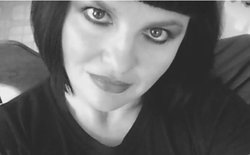 "I think it's an absolute must for writers, whether you're just starting out or even if you've been writing for a while. . . I've been in this business for a decade and I've learned a lot of information, tips and tricks that are invaluable to me."
- Tracy Sharp, Successful Author